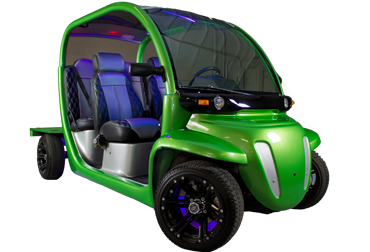 CUSTOM PAINT
We specialize in custom paint jobs as well as painted parts, including:
*Painted rims
*Painted trim and grilles
*Painted graphics and racing stripes
*Painted engine parts
*Painted interior parts
When you want your passenger vehicle, boat, motorcycle, or off-road toy to look as good as it runs and sounds, the experts at 24-7 Motorsports have the skills and resources necessary to create a custom paint job just for you.
We use only the highest quality products in our impressive state-of-the-art design and paint shop. We can take your vehicle from drab to fab whether you want one solid stunning color, a classic two-tone design, or something unique that only you could dream up.
Choose from thousands of custom colors and eye-catching finishes, including marbles, candies, pearls and flakes. From pinstripes to animal prints, flames, rally stripes and tribal designs, we can create a paint job for your vehicle that will transform it into a true work of art that turns heads wherever you may roam.
At 24-7 Motorsports, we want to offer Las Vegas vehicle enthusiasts much more than just spectacular exterior paint services. That's why we also specialize in painting parts and accessories, including wheel rims, grills, trim, interior and engine parts. Leave your baby to us and we can ensure that your ride looks amazing both inside and out.
Our paint specialists receive professional training in all the latest techniques to ensure every customer the highest quality vehicle painting service available in Southern Nevada.
Powder coating is a paint technique used on metal parts. Compared to other metal finishes, powder coating is less likely to fade, scratch, or chip, meaning it offers superior durability over the long haul. The technique involves the use of a special spray wand that adds an electric charge to the powder. Once applied, the charge allows the powder to adhere to a grounded metal part. The part is then baked at 400 degrees to melt and cure the powder. Powder coating is available in a wide variety of colors, textures, and gloss levels.
Ceramic coating is a technique used to paint parts continuously exposed to extreme heat, including mufflers, heads, and other exhaust system components. Unlike powder coating, ceramic coating is applied in liquid form before being baked in an oven at even higher temperatures. The most popular colors for high performance vehicles are chrome, bright silver, and flat black.
Unlike most vehicle paint shops in Las Vegas, 24-7 Motorsports owns and operates its own body shop. Our ability to do all the work in-house allows us to maintain the highest standards possible when it comes to painting your car, boat, motorcycle, RV or off-road vehicle.
Call us at 702-757-2471 to get started on your paint project today.